The Foundation for Prayerful Living is a non-profit 501(c)(3) corporation and a 509(a)(2) recognized public charity. The Foundation is a publisher of online educational websites including PrayerfulLiving.com and CSDirectory.com.
Please support the work of the Foundation with a tax deductible donation»
We are a prayer resource and Bible study site. We are happy to be of service to anyone who wishes for prayer to be a more active part of their lives — especially the understanding and application of "scientific prayer". We hope you will find the site helpful, and everyone is welcome.
[Mission statement] "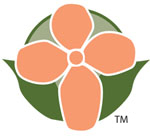 Providing online resources and community for those seeking to live a prayer-based life, for spiritual growth, happiness and divine healing. We see the inspired Word of the Scriptures as the foundation for this prayer. We are an independent website, Christ-centered around the teachings of Jesus, Mary Baker Eddy and like-minded thinkers throughout the ages."